Volunteers agian cut the old willow trees
We continue the good tradition. In cooperation with BROZ, we again organized a volunteer weekend program to save the willow trees in the Ostrovné lúky SPA ( Special Protection Area).
Registration is provided online via the form linked below.
https://docs.google.com/forms/d/e/1FAIpQLScIfNzRuNpibSkQdVDo9UKNyOhNe_HUMxObOL-kv-49Oa_ShA/viewform
Deadline is till February 28. 2023.
The programme you can see on the poster.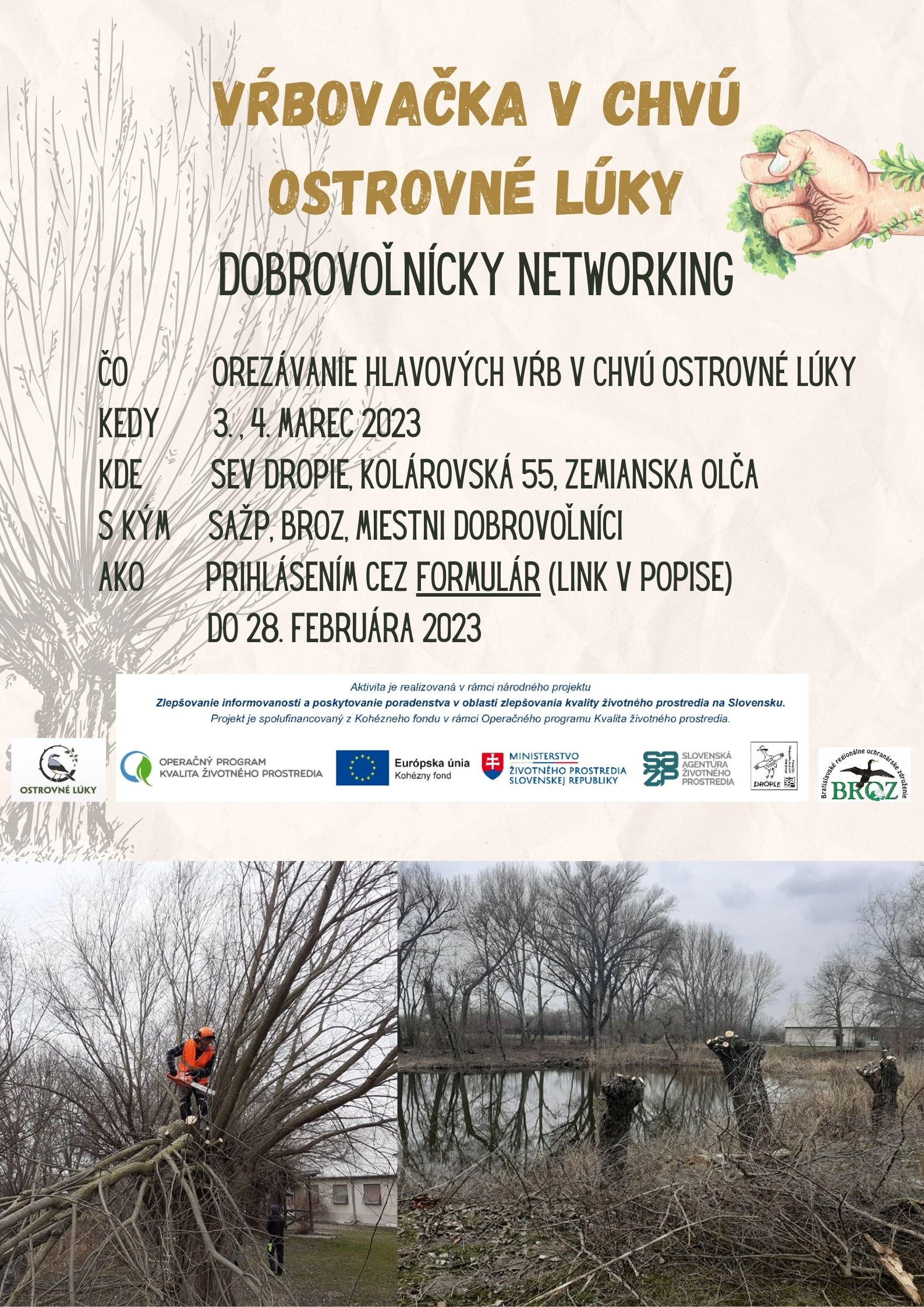 SEV SAŽP Dropie
Kolárovská 55, 946 14 Zemianska Olča
e-mail: sev-dropie@sazp.sk
tel: +421 35 7896055